Come See Laurnea' Perform Live With Friends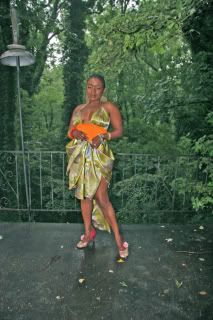 BOULEVARD NIGHTS
Hosted by MARK GASPARD & ARTRIS LEFTAGE in association with 818 promotions
LAURNEA' PERFORMS LIVE! SONGS FROM HER PREVIOUS CD'S, SONGS THAT YOU REMEMBER LIKE "CAN'T LET GO", "INFATUATION". SHE WILL ALSO PERFORM HITS FROM HER NEW SINGLE & CD RELEASE. COME ON OUT AND LET HER SHARE HER MUSIC, HER JOURNEY, DEBUT OF NEW VIDEOS, ARTWORK AND NEW MUSIC WITH YOU!. AN AMAZING GIFT!!!
2 SHOWS: AUGUST 27 ,2010 @ 8 PM & 10 PM.
LIVE BAND AND SURPRISE SPECIAL GUEST...THAT YOU WOULD NOT WANT TO MISS!
*PLEASE BRING A HAND INSTRUMENT FOR THE BIG JAM SESSION*
Friday, Aug 27, 2010 (8:00 PM) at STEVIE'S CREOLE CAFE BAR
16911 VENTURA BLVD., Encino, CA Google Yahoo Mapquest
818 538 3500 starz2006@hotmail.com
STEVIESCREOLECAFEANDBAR.COM

RSVP at www.socializr.com/event/990868938
For Media/Press Inquiries, please contact Betrice Coleman-Sweet, Publicist,
Serving Angels Media
sweetrayolight@live.com