Pop/R&B/Hip Hop singer Trueful's red carpet CD Release Concert to be held at the Los Angeles Convention Center
Pop/R&B/Hip Hop singer, Trueful's CD release concert
Old Skool Meets New Skool @ LA Convention Center, Saturday, September 18th ( West Hall)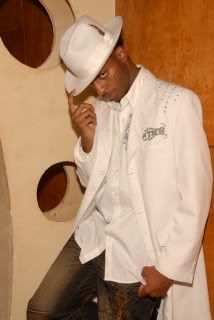 Sat., September 18, 2010 @ 7:00PM
"Old Skool Meets New Skool" titillates R&B senses as Dru Hill, H-Town, Rome and Silk join Trueful on stage for the smashing R&B concert to end all concerts –
Doors open 6:00PM with special guest Young Wisdom
Los Angeles, California August, 2010 – French Royalty Entertainment in partnership with Bigg Whale Distribution will present Old Skool Meets New Skool Concert celebrating the release of one of the most dynamic music artists in the country today Pop/R&B/Hip Hop singer Trueful. His newest music offering " Taste of Class" will take place in a red carpet setting at the Los Angeles Convention Center 1201 South Figueroa Street Los Angeles, CA 90015-1399 @ 7:00PM on Saturday, September 18th. Doors open at 6:00PM. "Taste of Class" hits stores (and iTune, Amazon and Rhapsody) September 18, 2010. After-party meet and greet with artists and celebrities begins at 10:00PM. Hosted by KJLH's Nautica de la Cruz and Kevin Nash.
Hollywood has seen Trueful on red carpets attending many events around town, now its Trueful's turn to host a mega music event that will be the talk of the town when he is joined by charismatic and chart topping artists such as Dru Hill, H-Town, Rome and Silk to take the stage and titillate the R&B senses.
Many celebrities will be in attedance. Partial confirmed list: Luenell (Borat), comedian Michael Colyar, comedian Annie McKnight, video vixen Porscha Coleman, Kathleen Bradley (Barker's Beauty), filmmaker Sy Richardson, Xango Henry, Josie Goldberg, Tionne Williams, actress Irene Mama Stokes, Fiu Fiu Brazilian bikini model Alyson Flores, video kitten Suzette Tomlinson, Louis Price (former lead singer for Temptations), film and TV producer Fay Hauser, Producer Jeffrey Henderson of the Jeffrey Henderson radio show, media mogul Lee Bailey, Miss Tami (the lyrical boxer), actress Irene "Mama" Stokes and many others are being added.
In 2008 Trueful debuted with "Truth Be Told," which reached #13 on the R&B charts. It garnered him qualification status for a Grammy Award nomination for Best New Artist. Trueful will be performing songs from his new CD, "Taste of Class," such as the first single "Feeling You" and his second single release "Beast." Trueful will be joined by the French Royalty Dancers (Jazzy and D. Valentine). Fans will be able to see more of Trueful as he segues into acting. Trueful will appear in the Screen Gems film Easy A, in theaters September 17, 2010. To add to his growing list of accolades, Trueful recently received a Rising Star Music Award. Log on to www.myspace.com/betrueful
About Dru Hill:
Multi-Platinum R&B group Dru Hill's anticipated fourth CD titled "InDRUpendence Day" was released in July, 2010. Members Nokio, Jazz, Sisqo and Tao will perform their current single "Back to the Future" and other selections from the new album. The passionate R&B singers are known for such hits as "In My Bed," "Never Make a Promise," "How Deep is your Love," and "We're Not Making Love." You can find Dru Hill currently appearing on BET's CENTRIC Network in the "Keith Sweat's Platinum House" reality show which airs on Mondays at 8 p.m. ET.
About Silk:
Multi-Platinum R&B group Silk - members Timothy Cameron, Jimmy Gates, Jr., Jonathen Rasboro, Gary Jenkins and Gary Glenn - will be performing their hits along with new songs from their new CD project, "Silktime." The group, known for their harmony and aggressive lyrics, was first discovered by Keith Sweat and later signed to Elektra Records – where Sweat was. Silk is known for their hit singles "Freak Me" and "Girl U For Me," which pushed their debut 1993 "Lose Control" album to multi-Platinum status. They went on to release other hits such as "Meeting in My Bedroom" and "We're Calling You."
About H-Town:
Platinum group H-Town - members Solomon "Shazam" Connor and Darryl "GI" Jackson (Keven Conner – deceased) - are also promoting a new album, "Child Support," which features Jodeci and Pretty Ricky on the single "Knocking Your Heels." Their past hits include "Knockin' Da Boots," which went #1 on R&B charts and "Lick U Up." Their 1993 debut received a Soul Train Award for Best New Artist and reached Platinum status.
About Rome:
Platinum R&B singer Rome was initially signed to RCA Records and has released a total of seven albums. He is currently promoting his latest project, released this year, titled "My Time Again" on MWMG/SMLG/EMI. Rome is best known for his single "I Belong to You (Everytime I See Your Face)," which peaked at #6 on the US charts and #2 on R&B charts making Platinum status.
Press Conference announcement scheduled for Friday, September 17th in Los Angeles coming soon.
Tickets www.TicketWeb.com or call (866) 777-8932.
Sponsors include: EURweb.com, The Jeffrey Henderson Radio Show, LA Watts Times, Mirage for Men, Time Warner Cable, Immigrant Magazine, VIP Music, G-Ride parts and KJLH
Press Release: Co-written by Eunice Moseley of The Pulse of Entertainment and Eugenia Wright @ ISA PR
For more information on Trueful log onto www.FrenchRoyaltyEnt.com or www.myspace.com/BeTrueful; for Dru Hill log onto www.DruHillOnline.com; for Silk visit their www.myspace.com/Silk; for H-Town visit their www.facebook.com/H-Town, and for Rome log onto www.myspace.com/TheBestofRome.
For further information on Trueful contact: Eugenia Wright @ ISA Public Relations.com kleopatragirl117@hotmail.com
Doors open @ 6:00PM
Stunning Red carpet: 7:00PM
Pre-Show 7:30PM
Main show 8:00PM
LA Convention Center, Sat., Sept 18th
Tickets $25. $40 and $60.00
Avail at www.ticketweb.com
http://www.ticketweb.com/snl/Search.action?query=Old+skool+meets+new+skool
Media Clearance to concert and press conference interviews with artists contact:
Media Clearance to concert contact: Eugenia Wright @ ISA Public Relations www.isapublicrelations.com kleopatragirl117@hotmail.com or eugeniawright@isapublicrelations.com 818.552.9459