Benefiting L.E.A.D
It was a night filled with dialogue, poetry, giveaways, food, singing, fellowship, and good times; all while raising awareness and money for a powerful up and coming organization L.E.A.D. L.E.A.D stands for Leadership Through Empowerment Action and Dialogue which was founded by Ely Flores and supported by co-founders Noe Orgaz and Bea Sweet.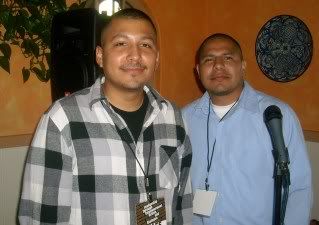 On August 14, 2010, Acapulco Restaurant in Hollywood hosted a benefit dinner for L.E.A.D. 25% of all food and non-alcoholic beverages that were purchased during the dinner was donated to this ground-breaking organization. L.E.A.D staff member Alejandro Estrada along with the founders had an amazing program in store. Ely and Noe opened up with talking about the purpose of the benefit dinner which was to raise funds because LEAD is currently working on building leadership chapters throughout Los Angeles County. Empowering our youth and creating social change is the core value of L.E.A.D.
There were jaw-dropping performances by a young and very talented singer Leily Sanchez. Leily is a young 17 year old high school senior and an extraodinary voice. There were words of truth for the soul by spoken word artists/writers Alex Alfaro and Niemah Khail Williams. Alex opened up with the audeince and by the end of his pieces everyone was in utter astonishment to hear his life story expressed through poetry. Niemah use the same form of expression on her pices regarding loving self and women's empowerment. Bea Swet, Ely Flores and Myself, Betrice Coleman-Sweet also blessed the mic with some poetic flow.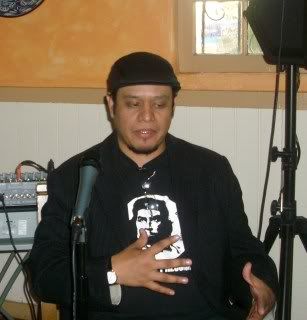 Later numerous speakers stood up and engaged in various dialogue from different topics of Racism, Sexism, Marriage Equality, Education, Social Injustice, and most importantly the Young people in the communities we serve. The attendees were from different cultural and ethnic backgrounds. Everyone engaged and shared his/hers views and opinions.
In between the speakers, Ely and Noe raffled off delightful gifts ranging from gift cards to an exquisite bottle of tequila with some very nice drinking glasses.
It was a night of enlightment and leading the path for the youth!
For more info on L.E.A.D, please go to
www.leadla.com
.