Ethnic World Pageants is Changing The Face of Pageantry
Culver City, CA September 9, 2010) - Beauty, Class, Style, Glamour and more is in store at The Ethnic World Pageant Sunday, September 19, 2010 at The Radisson West Hotel located at 6161 Centinela Ave, Culver City, CA 90280 at 7:00 PM. This Grand Red Carpet Event will showcase women from all around the world from different backgrounds, cultures, ages and ethnicities. These women will not only "strut their stuff" but they will also signify their intellect competing in several aspects including Fashion Wear, Cultural Expression, Evening Gown, Athletic Wear and Community Service. The Ethnic World Pageant has Six (6) divisions : Pre-Teen, Teen, Miss, Ms. , Mrs. and Elegance The purpose of the Ethnic World Pageant is to give women the opportunity to build positive relationships with other women who are inspiring and working diligently to leave a dynamic impact on the communities they serve.
This awe-inspiring event will be filled with live entertainment including a very special performance by R&B/Hip-Hop/Pop Sensation Trueful who will be serenading the Queens with his new hit single "Beauty" from his new sophmore CD "A Taste of Class. The charity focus for the 2010 Ethnic World Pageant is HIV/AIDS Awareness. Brandy Sanders, Founder of The Kierrah Foundation, will be a guest speaker along with many others. Invited Celebrity Guests, special announcements, prizes, vendors, TONS of Media and much more. THIS IS AN EVENING THAT YOU DON'T WANT TO MISS!
Aiisha Ferguson, Director of the Ethnic World Pageant and Owner ALIZ Productions, has been producing the Ethnic World Pageant since 2005.
Excitement is not even the word to describe her emotions on this year's gala.
The judges for this prestigious event are Norma Guerrez (Plus Size Fashion Designer/Translator), Jahna Cole Houston (Actress), Fitz Houston (Actor), Carol Espinoza (HR Director), Jawanna McFadden (Actress), Daisy Pollard ( BQM Management) and Rochelle Scott (Director of CA Miss & Cover Boy).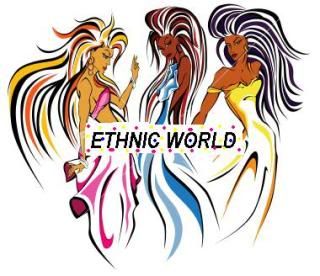 Current Ethnic World International Queens Pageant Queens:
Miss Ethnic World International 2010 - Tenecia Harris
Ms Ethnic World International 2010 - Marlena Martin
Mrs. Ethnic World International 2010 - Barbara Bertrand
Ms Elegance Ethnic World International 2010- Lisa Tallarigo
Delegates:
Teens:
Pre-Teen California Ethnic World - Mia Gardner Hire
Teen Belize Ethnic World - Brittany Sinclair
Teen Latina Ethnic World - Andreina Mayora
Miss:
Miss Belize Ethnic World - Brittani Carbral
Miss Latina Ethnic World - Jessica Quintero
Miss Maryland Ethnic World - Aisha Cole
Miss New England Ethnic World - Shalon Chester
Ms.
Ms. California Ethnic World - Daneisha Kain
Ms. Latina Ethnic World - Yadira Orozco
Ms. West Coast Ethnic World - Cachet Mitchell
Mrs.
Mrs. California Ethnic World- Jennifer Palomba
Mrs. Latina Ethnic World - Michelle Villanova
Mrs. New England Ethnic World - Lovern J. Augustine
Elegance
Ms California Elegance EW - Nashika Alexander
Ms. Florida Elegance EW - Lynette Williams
Ms. Latina Elegance EW - Jessenia Vasquez
Ms. U.S African American Elegance EW- Talisa Hopson
The board is Larhonda Braxton(Assistant Director) Gwen Hill (Board Director), Milton Guiness (Liason), Jaimie Mill (Artistic Director/Choreographer, Betrice Coleman- Media/Public Relations
Prelim Directors: Janelle Woods "New England Ethnic World", Michele Vilanova "Latina Ethnic World", Perpetua Phillips "Florida Ethnic World", Eva Forman "Belize and Caribena Ethnic World", Sophia Minor "African American U.S Ethnic World".
Ethnic World Pageant is also celebrating and congratulating Miss Caressa Cameron ( Miss Teen ethnic World 2005) on being crowned Miss America 2010!!!
Partial Proceeds from The Ethnic World Pageant will benefit The Transgender Department (TransGia Divas) of The Minority Aids Project.
Media Check in: 5:30 P.M.
Red Carpet starts: 6 P.M.
Show Starts: 7:00 P.M.
For Additional Info on the Ethnic World Pageant please go to http://www.ethnicworldpageants.com or http://www.ethnicworldpageants.blogspot.com
For Media Credentials/Press Inquires & Client Submissions, Please contact Betrice Coleman-Sweet, Publicist, Serving Angels Media at (562) 556-9161 or sweetrayolight@live.com.
About Minority AIDS Project: Transgender Dept:
In 1991 Minority AIDS Project establish the first and oldest Transgender Program in California. The program was developed to reduce the risk of sufferings and deaths due to HIV/AIDS in African American and Trans Communities in Los Angeles County. Their goals and objectives are accomplished through various interventions such as Community Outreach, Behavior Modification Worksops, Individual Level Intervention, Free HIV testing and Counseling, Mental Health Housing, Substance Abuse Recovery Referrals and Hormone Referrals.
For More info on Trans Girls In Action Divas (Trans GIA Divas): http://www.facebook.com/pages/TransGiaDivas
####