Ghetto Physics Red Carpet After Party Pics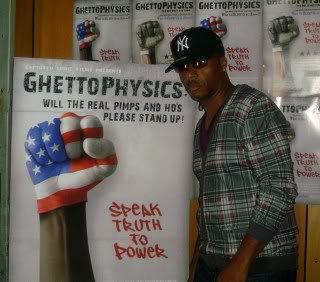 No matter what color, creed, religion, sex, race or anything else, everyone stood firm and strong with a fist up on the Red Carpet in celebration for the Los Angeles Debut of the dynamically powerful film
"Ghetto Physics : Will the Real Pimps and Hoes Stand Up"
. From celebrities to the producers and even the directors themselves graced the red carpet posing for the media. It all took place on Friday October 23, 2010 at the Custom Hotel (Hopscotch Lounge) in Playa Vista, CA.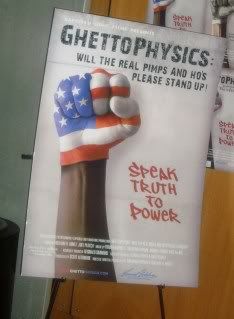 The movie has been creating a major buzz all over the media circuit and internet. Directors William Arntz and E. Ray Brown have interviewed on various TV Stations including CNN, Several Radio Stations and internet blogs and sites. They will continue to not only promote the movie but build a movement and bringing awareness to what is going on in our society... "The Real Pimpin and Hoing" .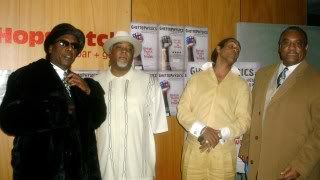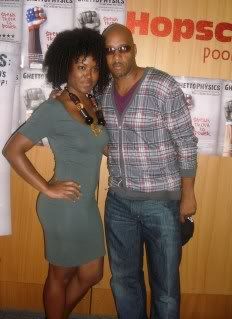 Who was in the house on Friday, you may ask... Actress Sabrina Revelle, who also stars in the movie, also featured in the movie were the real life street pimps Lee Mack, New York Slim and many others, Actor Micaal Stevens, who was the narrator of the movie, Actress Charyse Monet, The Kierrah Foundation Founder, Brandy Sanders, P.R. Diva, Makeda Smith, Executive Producer Cedra Stokes, Producer Reginald Simmons, B.E.T. Exec Zabrina Horton, Directors and Writers William Arntz and E.Ray Brown and so much more.
E.Ray and William already wowed the world with their first film "What The Bleep" and with "Ghetto Physics" they definitely delivered an eye opener!
Check out some of the pics from the Red Carpet Los Angeles Premiere!
Special Thanks to the Ghetto Physics Team: Chuke, Scotty and Danielle as well as the fabulous photogs Celebrity Photographer Donald Carraway and Nick Adams.
Ghetto Physics is currently running in the Rave Theaters (formerly the Bridge) Los Angeles until November 5, 2010. You you have not seen it. You are definitely missing out.
Look at the trailer below: