Let Fredoom Ring:The 2010 Freedom Awards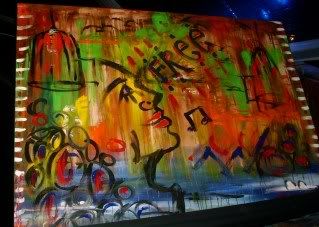 It was a night to remember! A night filled with E's ; Educational, Eye Opening, Entertaining, Excellence and Evolution!!! It was the 2010 Freedom Awards. This year marks the 3rd of such significant events. It all took place at the astonishing Redondo Beach Performing Arts Center in Redondo Beach, CA on Sunday November 7, 2010. Dancing in the aisles was encouraged and the stage was set to explode with colors of life, love, enthusiasm and freedom.
The World Renowned Agape International Choir opened up this event with the most amazing sounds of music under the profound leadership of one of the world's greatest performers. She is also one of last year's honorees, the Musical Director of The Agape International Choir and The Musical Director of this year's Freedom Awards, Rickie Byars- Beckwith.
In addition, other musical legends to hit the stage that evening was Jason Mraz with the Agape Youth Choir as they sung the Freedom Song and Ghana Native Rocky Dawuni along with String Theory.
Academy Award Winner Forrest Whitaker and Actress Camilla Belle presented the first award. The Harriet Tubman Award was presented to JEEVIKA which means life free from bondage. JEEVIKA has helped over 5707 slaves and has grown to over 300 activists that are involved with their movement in ending slavery in Bangalore. The courageous gentlemen who accepted the award were former priest Kiran Kamal Prasad and Shirvanna Puttaiah who was also a former slave. For more information on JEEVIKA, please check out their website
www.jeevika-free.org
.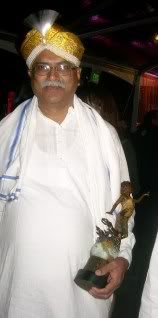 The second award which is named after a great abolitionist William Wilberforce was presented by one of the greatest world spiritual leaders, Rev. Dr. Michael Bernard Beckwith of Agape Spiritual Center. Roger Plant was the head of the UN-agency International Labor Organization. He counts the number of slaves and the profits made by slaveholders and reports them to government agencies. Mr. Plant's focus is to expose just how great this issue is and what must be done to eradicate it. Although he is retired, he still works as a consultant and an author.
CNN's Meredith Artley and Actor Vincent Kartheiser presented the Anne Templeton Zimmerman Fellowship Award to Journalist/Abolitionist Anne Keehn. CNN will run a series regarding slavery all across the world. Anne Keehn gave her testimony on how she discovered that slavery still exist through her travels and studies. Anne launched the Free The Slaves Blog (FTSBLOG.net). She shared that she wanted everyone to go to the blog and share just one story among their social media sites. She will be a pivotal part of Free The Slaves. Please go to the blog and be a part of the movement, go now to
www.ftsblog.net
Power Couple/Activists/Abolitionists/Actors Ashton Kutcher and Demi Moore presented the final award to the first U.S. citizen to ever receive the Frederick Douglass Award to Tina Frundt. Tina was a sex slave at the very young age of 14. She now walks the streets of Chicago with a team to rescue young women and girls daily. She stated that she works with girls as young as 11 years old. She founded an organization called Courtney's House where she offers support and even shelter. Tina said she will never stop her work and continue to be a leader in this fight against slavery. For more information on Tina Frundt and Courtney's House, please go to
www.courtneyshouse.org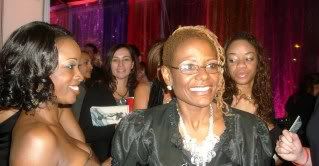 James Kofi Anan was the 2008 Douglass Award Winner for the remarkable work that he does which is rescue young boys from slavery in his hometown of Ghana, Africa. James was a former slave himself and was sold into slavery at 6 years old. He expressed that due to his exposure from being honored at the Freedom Awards, he has received an out-pour of help for his foundation and kept him safe when he received death threats from slave holders. He continues to move forward and become better in his work. Please go to his website
www.challegingheights.org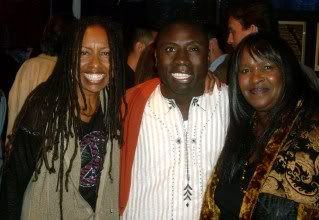 Peggy Callahan and Jolene Smith, CEOs and Co-Founders of Free The Slaves said the Freedom Awards is not like any other award show and they were absolutely right. These women along with President & Co-Founder Dr. Kevin Bales have touched so many lives and made a solid impact by creating a voice for an "unspoken," deeply-rooted cause.
www.freetheslaves.net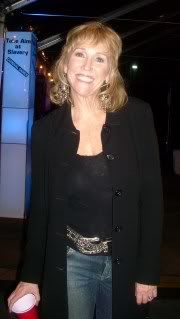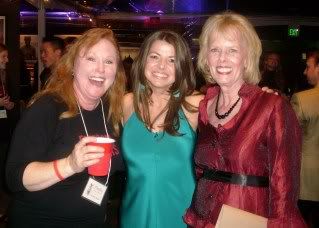 Free the Slaves liberates slaves around the world and assist them with rebuilding their lives. Free the Slaves works with grassroots groups on the front lines of slavery today. Free the Slaves build awareness, influences policy, and researches real-world solutions to end slavery for a lifetime.
The Freedom Rocks After party was the best way to end such an exciting night!! More sharing, more entertainment, being apart of the change and celebrating freedom! There were incredible photography taken by famous photojournalist Lisa Kristine. I had the opportunity to speak with Vincent Kartheiser and he stated that he was touched and looks forward to being a part of the movement.
Other stars who were in attendance: Kwanza Jones, Ryan Devlin, Paul Stanley, Alexandria Breckenridge, Makepeace Brothers, Natasha Alam, Brandy Sanders, Renee O'Connor, Benjamin Swatez, Brenda Lee Eager, Akuyoe Graham and many..many more!!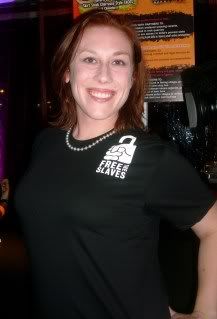 It was an honor to be in the room of such diversity, leadership and colors of transformation.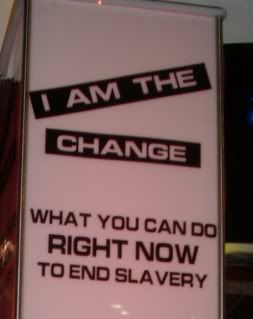 Think About it!...Get Involved...TAKE ACTION!!!!
Check out the slideshow below: